If you've been to my site before, you probably know about my love for Iceland, and its desolate, wild but beautiful landscape. I think it all started with a visit to the Isle of Skye in 2011. The similarities are there, but Skye is probably greener, with more trees. But they have that same kind of wild, untamed beauty. I'm not sure what that says about me, except maybe these lands speak to the loner in me.
Skye, the Misty Isle. I remember before that trip, a friend of mine thought it was such a random place for me to want to go visit so badly. I couldn't really explain it at the time either. But I was going through some books the other day and picked up my copy of No Great Mischief, and then it dawned on me that this book was the reason I wanted to see landscape similar to Cape Breton island on which the book was set in.
So after an early morning train ride from Edinburgh to Fort William (which has the reputation of being the wettest place in the UK, it did not disappoint), a short ride on the awesome Jacobite steam train from Fort William to the tiny fishing village of Mallaig, and a ferry ride over the sea, we had arrived. I must geek out about The Jacobite a little here, if you are a train enthusiast, this is a must-experience journey. The scenery along the way is stunning. And if you are a Harry Potter fan like me, then this is also a very special experience (certain compartments and the locomotive were used to film the Hogwarts Express scenes and the scene of the train crossing a beautiful loch was also filmed on this route).
Favourite memories:
– The bus ride from Armadale to Portree after the ferry. Just watching the landscape transform through the different weather systems.
– Various short hikes on the island
– Waking up in our B&B on our 3rd and last day feeling like I was at home because I was so comfortable
– Having fish & chips at 9 o'clock at night, and the fish the size of our heads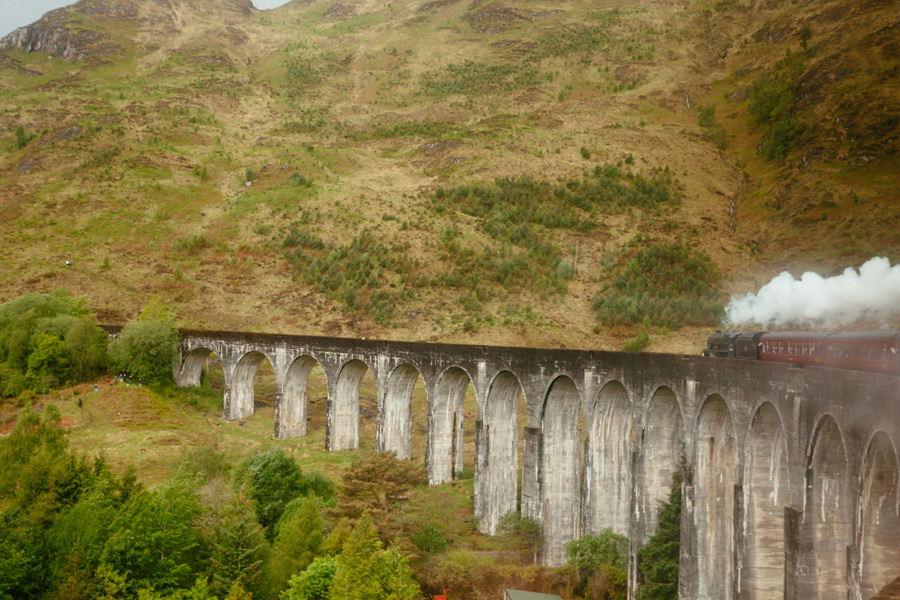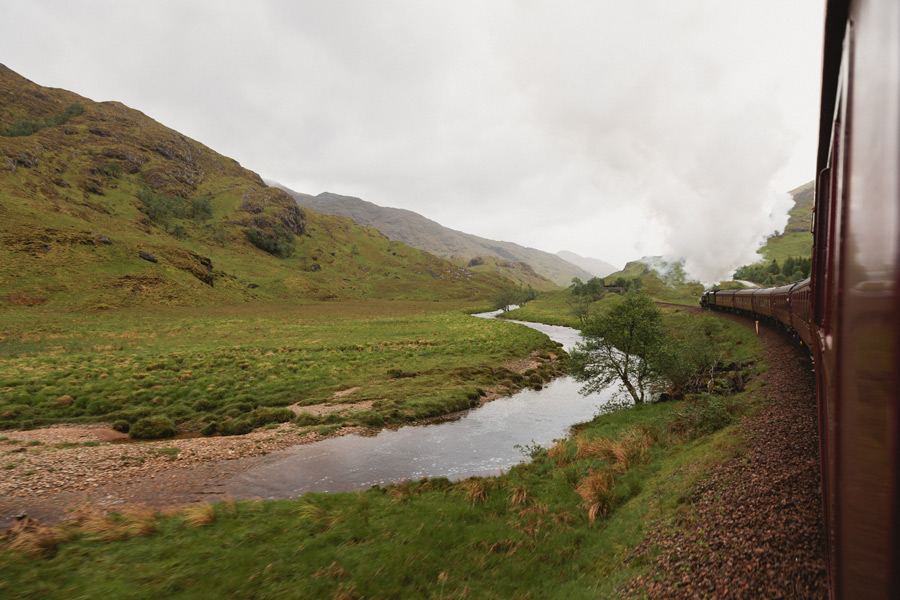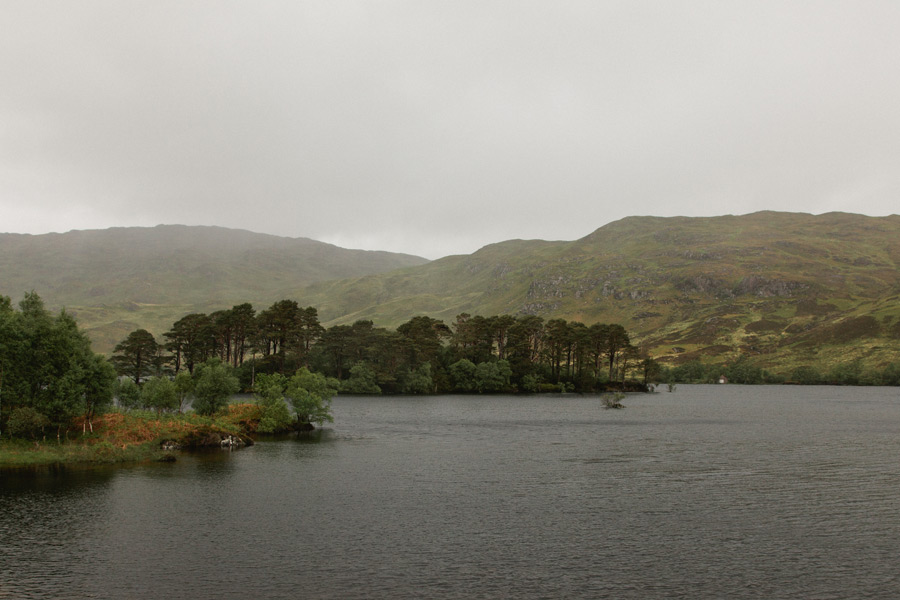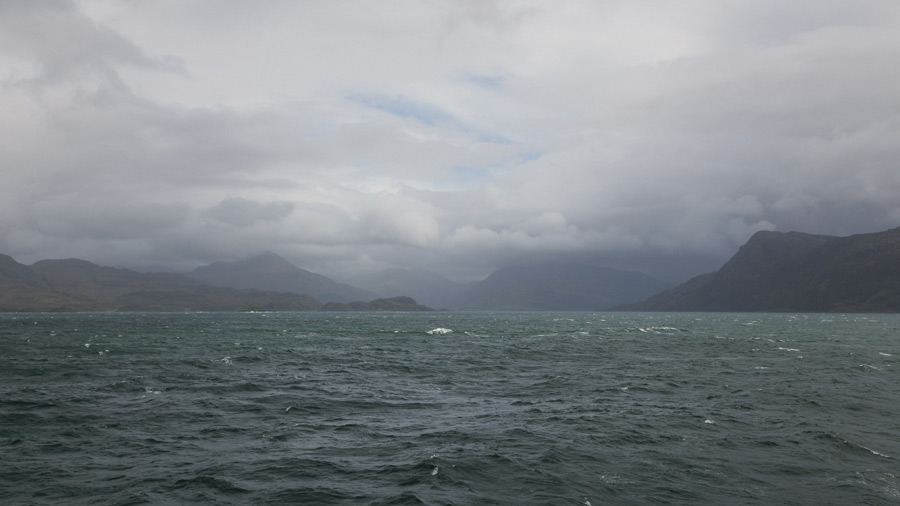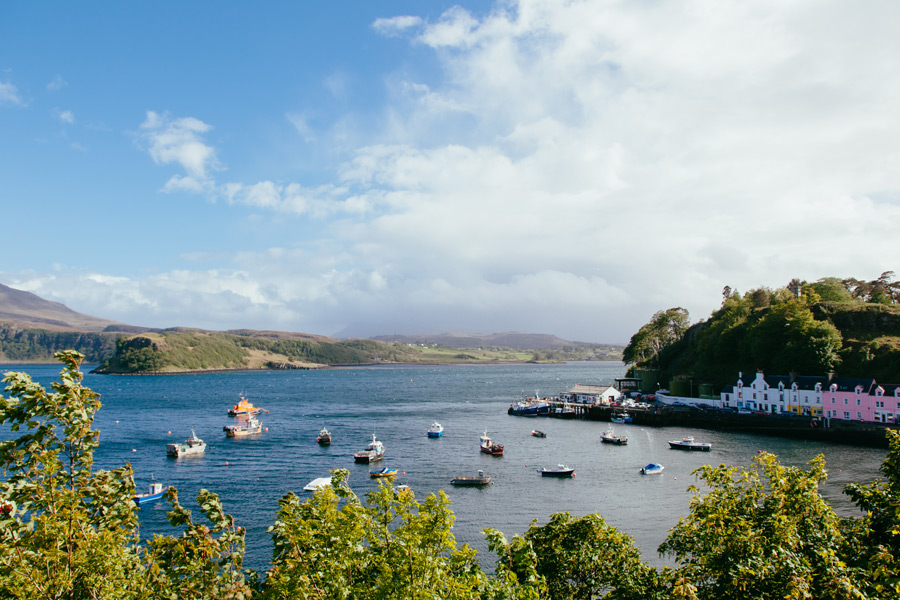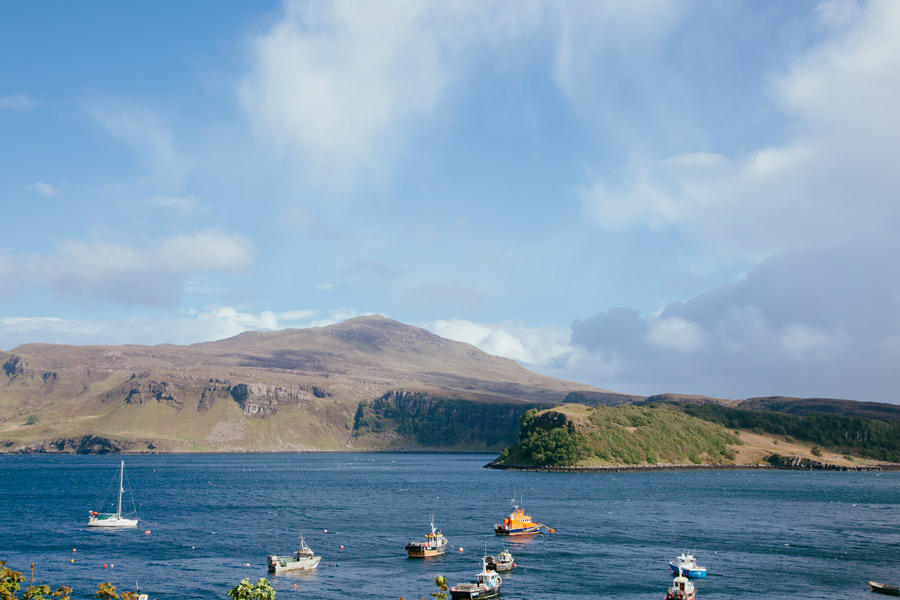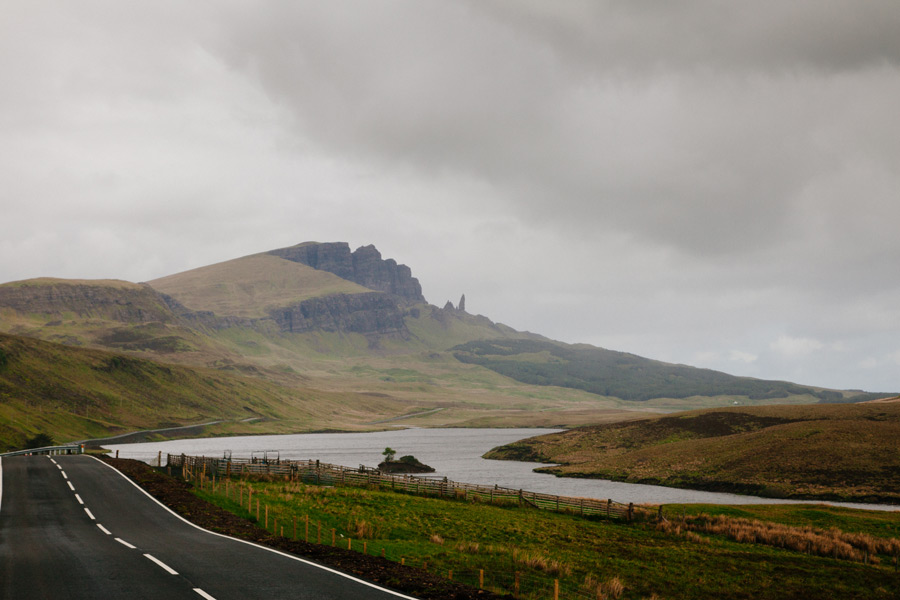 The island has a weather system of its own (just like Iceland), passing between rain, clouds and sun at a moment's notice.
Because of the high winds, you can watch the clouds move across the landscape, leaving pockets of light and dark in their trail.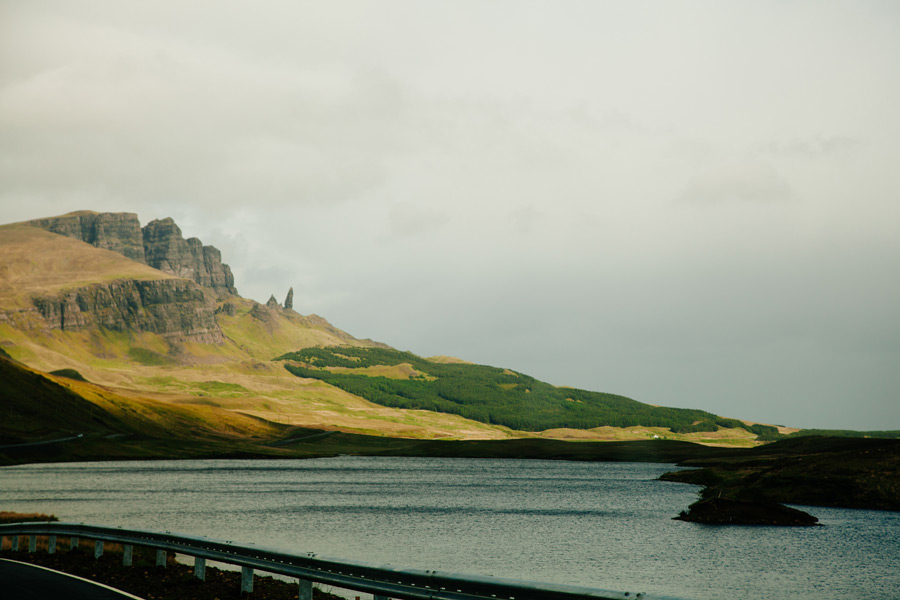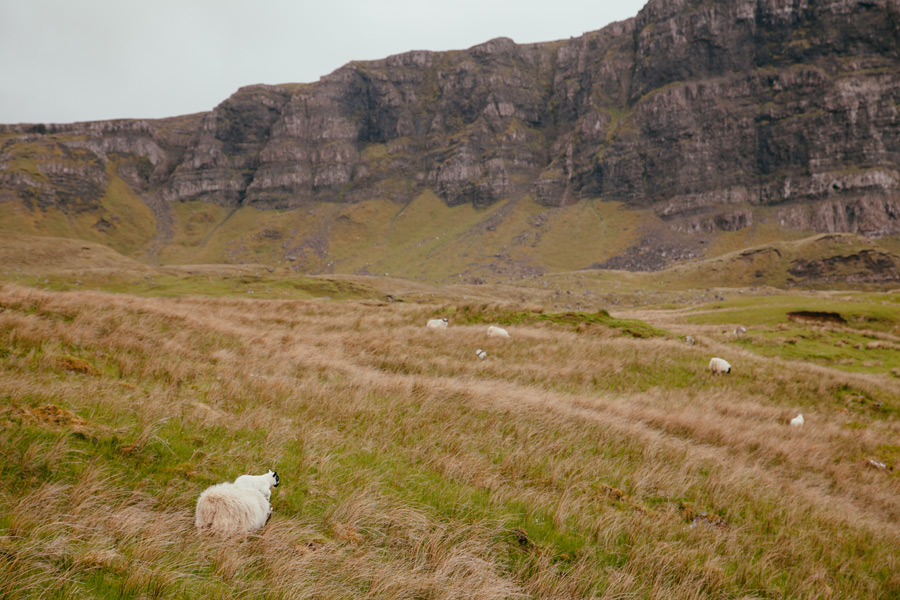 Cattle on the road! These guys stood smack in the middle of the road for a good 5 minutes.
And because a lot of the roads are single lanes only, you might have to wait it out if this happens.
Also, it's custom to raise your hand to say hello as you pass another car.
How sweet is that? No one does that in the cities.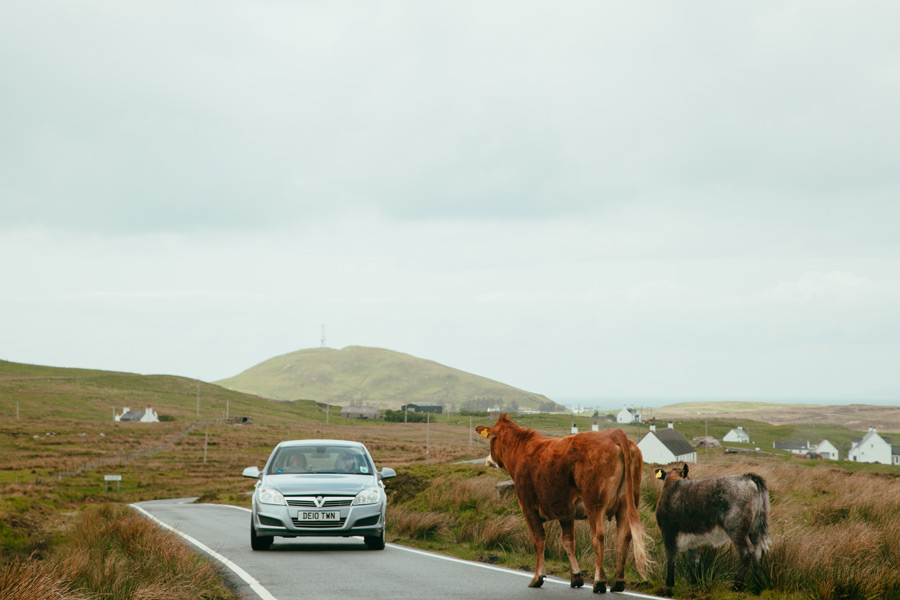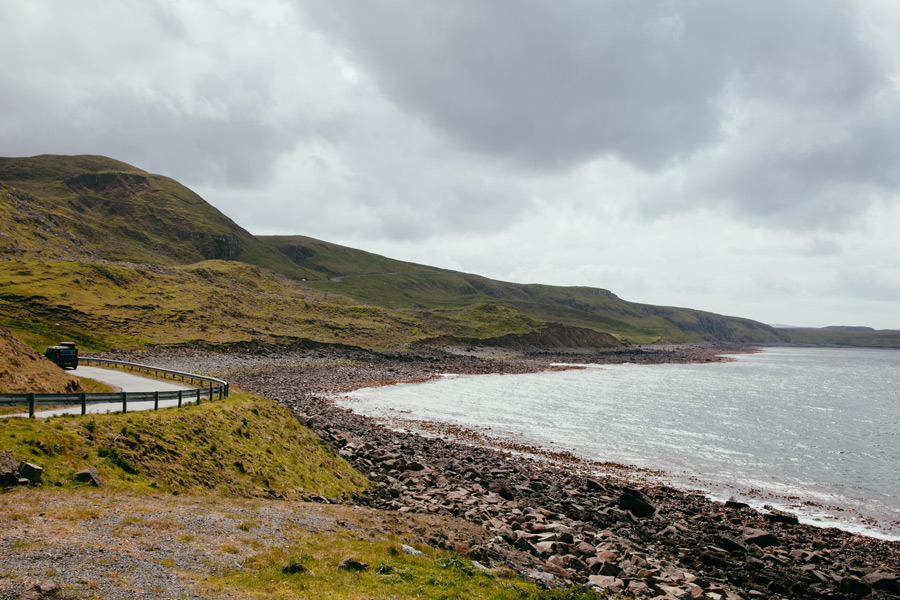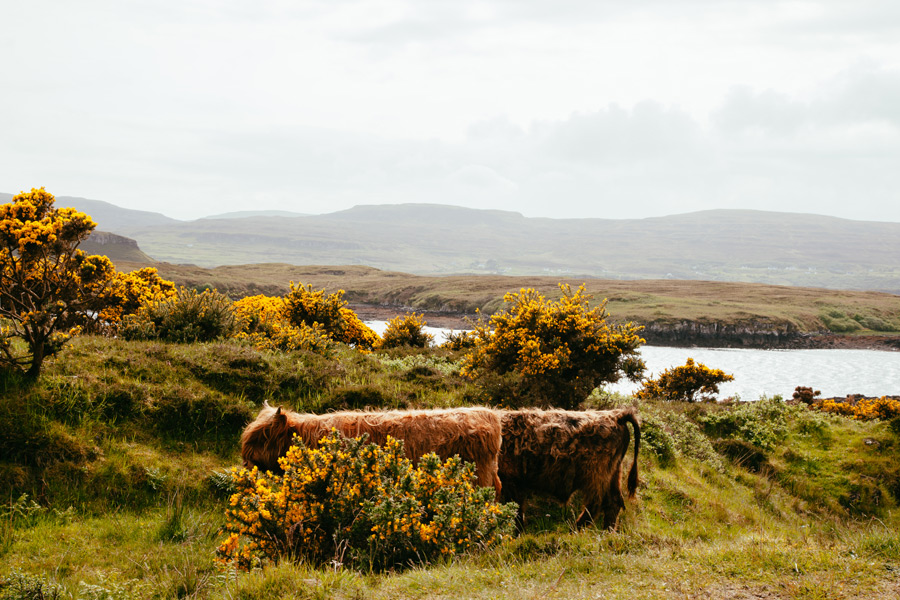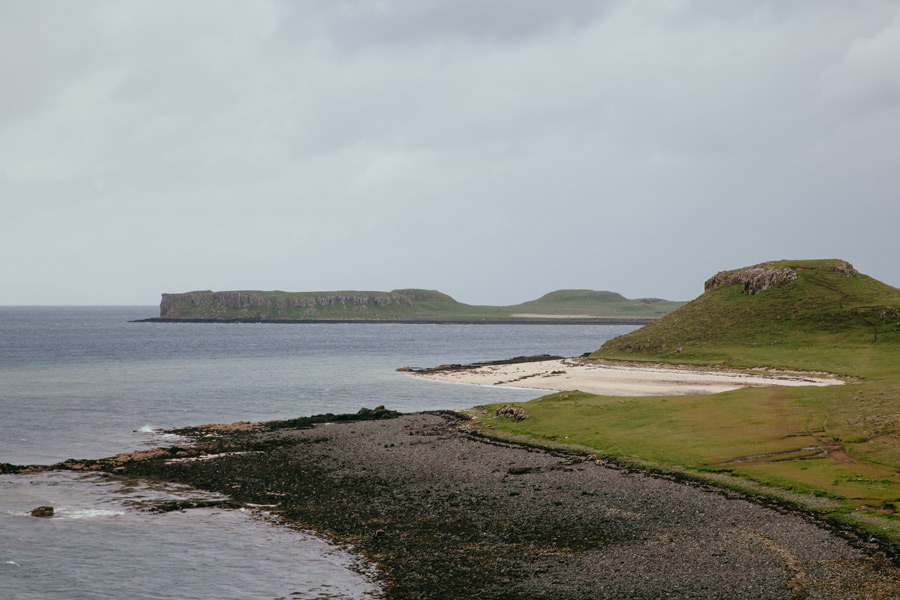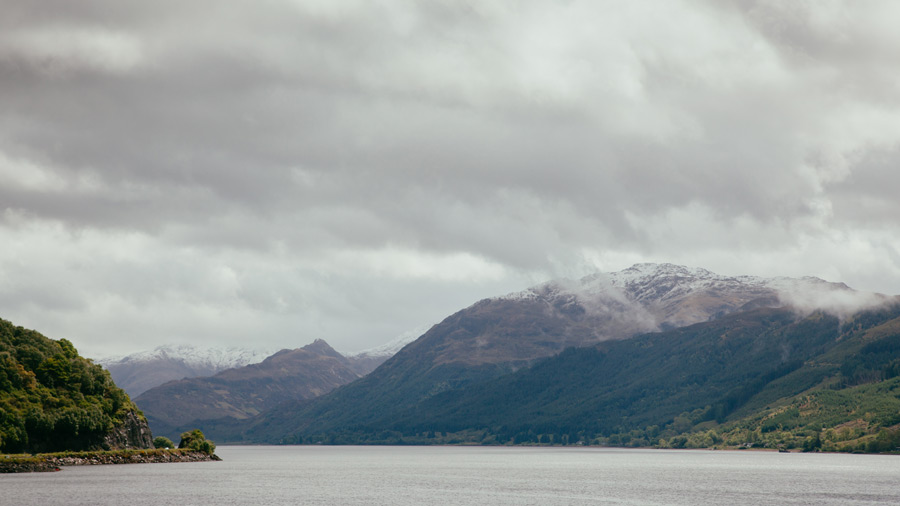 The beautiful Eilean Donan castle.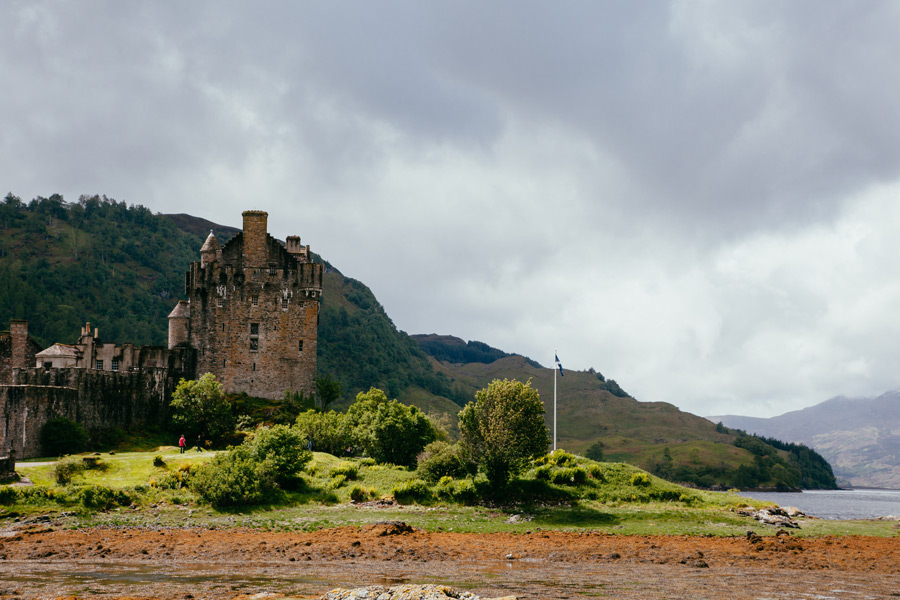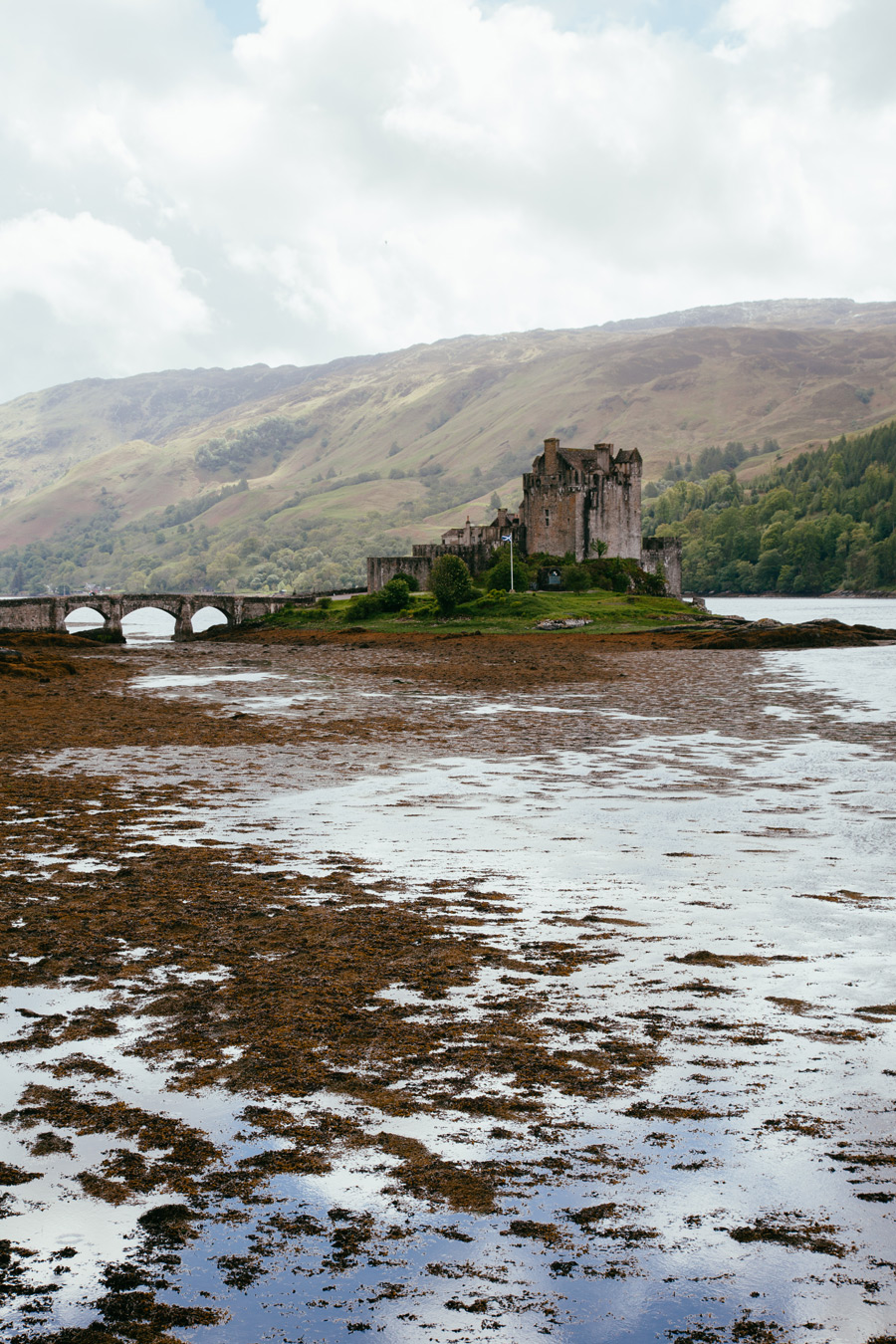 The Talisker Distillery is great for Scotch lovers.
I had my first "dram of Scotch" here…it was alright :P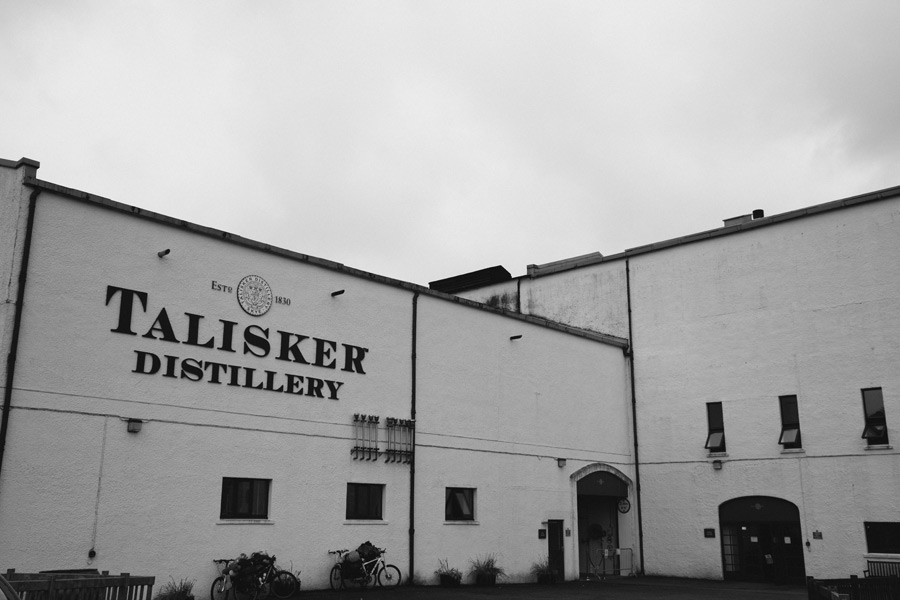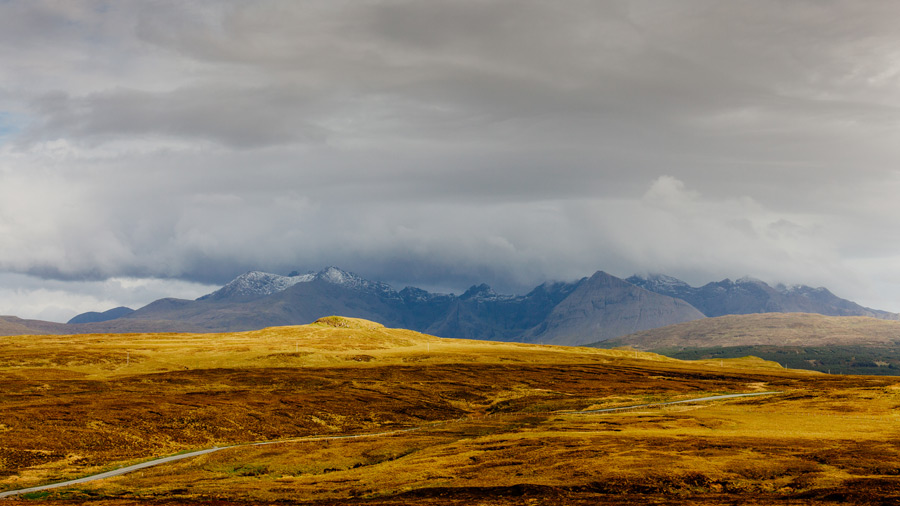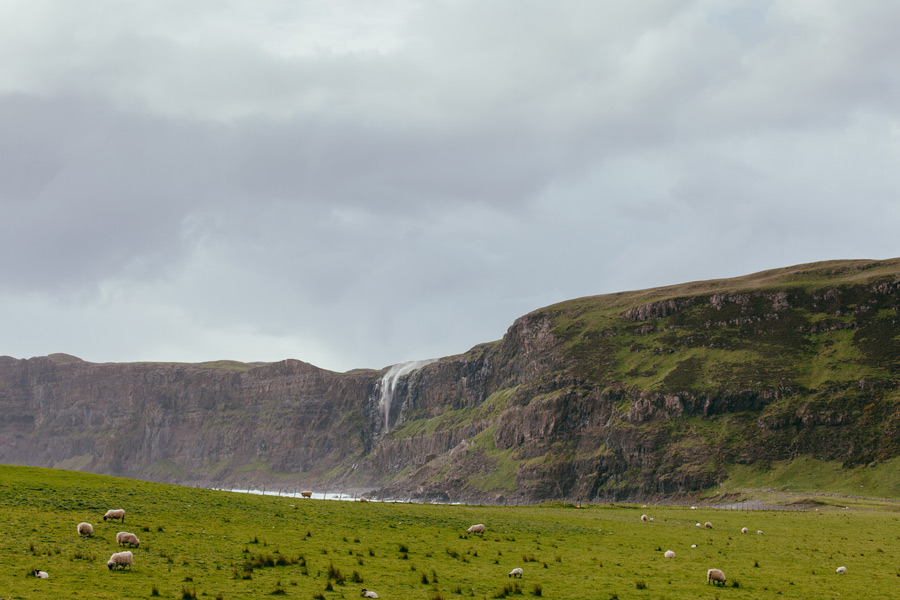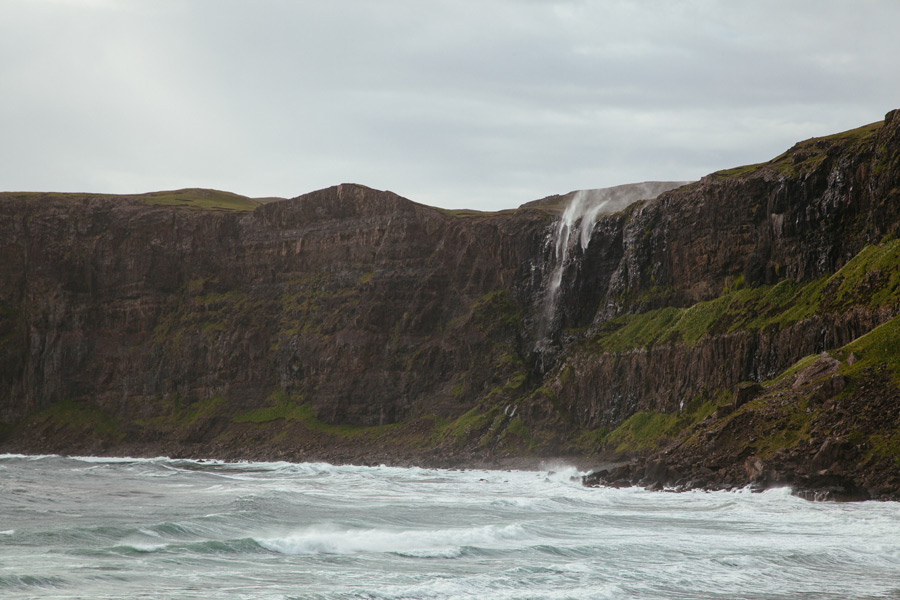 First time I've ever seen a double rainbow!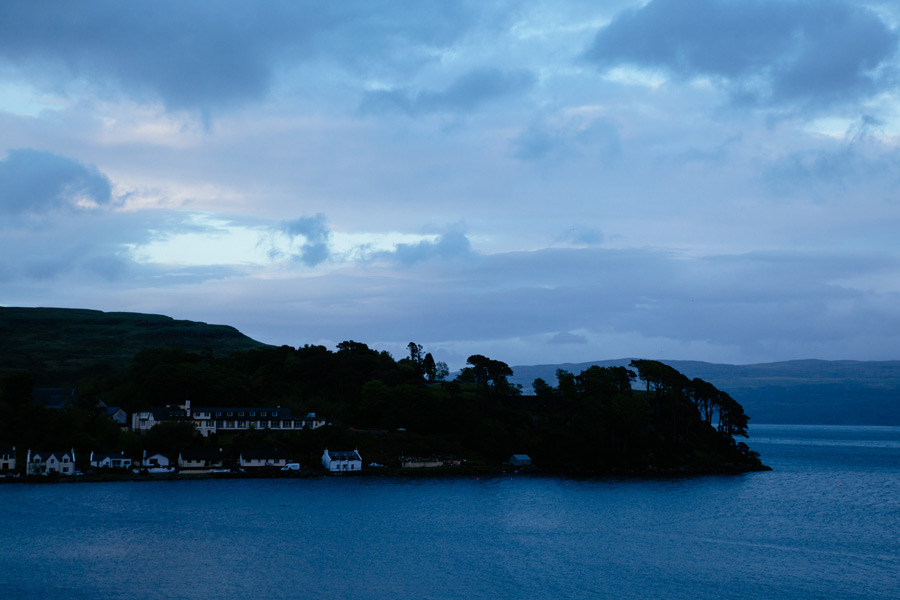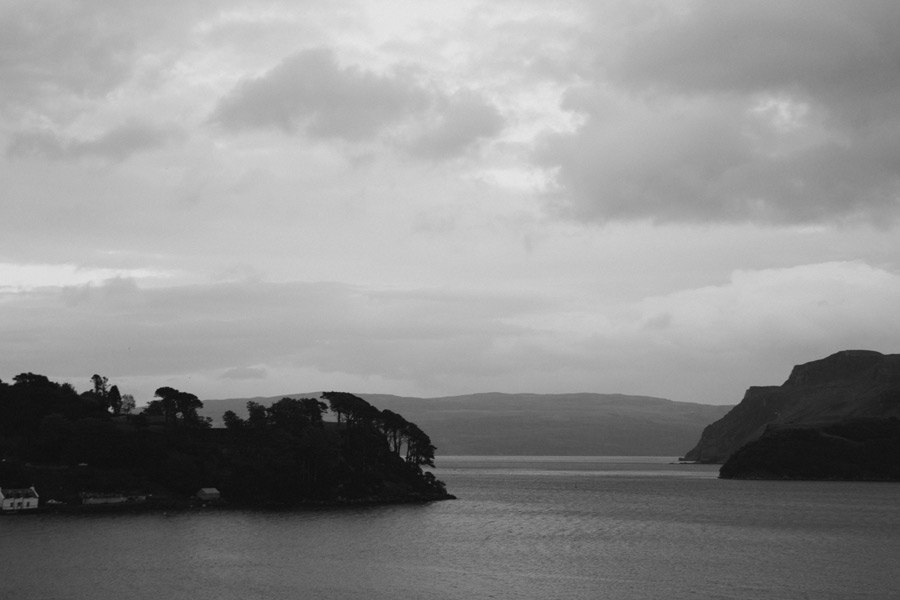 Sea air, rolling fields, dramatic dips and curves in the landscape, the ever changing sky and ocean. All of which have enchanted me.
I don't have any more words for this island that holds a special place in my heart,
other than this passage from the book Wild that I think describes what it feels like to be there:
"It only had to do with how it felt to be in the wild.
With what it was like to walk for miles for no reason other than to witness the accumulation of trees and meadows,
mountains and deserts, streams and rocks, rivers and grasses, sunrises and sunsets.
The experience was powerful and fundamental.
It seemed to me that it had always felt like this to be a human in the wild, and as long as the wild existed it would always feel this way."