This is part 2 in my mini-series reflecting on planning a destination wedding on our own in Provence, France. I think the term "destination wedding" is most often associated with Mexico or somewhere in the Caribbean, with a ceremony on the beach and a travel agent who takes care of everything for you. It's essentially a packaged tour but with a wedding. Don't get me wrong, I think a ceremony on the beach is incredibly romantic! I believe that just like travel, it's possible to plan it on your own and do it independently. It's probably easier to have someone else take care of everything for you, but I think doing it on your own is half the fun. And, if something goes wrong, well at least you will have some funny memories ;) (And you'll be the only ones who will know!) Part 1 of the series is here and I talked about how we booked a venue, which also served as a vacation house for a week where some of our family and friends stayed with us as well. In today's installment I will cover our search for a photographer. I've decided to break the series into smaller, more sizeable chunks as I tend to write a lot.
Even though the venue was the first thing we booked, we were also searching for a photographer more or less at the same time. The question I got asked the most after we got engaged was who was going to photograph our wedding? I even wrote a blog post about how to choose the right wedding photographer. They are just my opinions of course and you might have a different idea about this altogether, which is cool.
When I first started reading blogs online, I stumbled upon this amazing wedding in Scotland and subsequently discovered that the couple was the husband & wife photography duo behind Lillian and Leonard. I fell in love with the soft and dreamy photos and the way they saw the world and a wedding through their lens. So when we realized we needed to get in touch with a photographer soon, they were on the top of my list. But we also thought it might be easier to find a photographer in Canada, someone we can meet before the wedding. This is how I met Alex of Young Hearts. There was something about Alex's photos that drew me in, I wasn't quite sure what it was, perhaps the sense of romance but in a subtle and fun way. Unfortunately Alex wasn't available for our date. I should note here that our wedding was on a Thursday so for a destination wedding, if a photographer was already booked for that Saturday, it would be very challenging, if not impossible, for them to fit in a Thursday wedding in another country. So then I emailed Cara at Lillian & Leonard… And, they also weren't available :( They already had a wedding booked in the Scottish Highlands for that Saturday. I must say that at this point I had a minor panic attack: eeeek! What if all the good photographers are already booked?! We would have booked a photographer first if we had the choice, but I also knew that we couldn't narrow down on a date if we didn't have a venue/location. Most good photographers get booked up 8 – 12 months in advance, if not more. There was another photographer that I had admired for a couple of years but she was based in the United States. Her name is Michéle Waite. I loved her photos from the first time I saw them: she captures all the emotions and those in-between-moments at a wedding. On top of that, she does it so well and so consistently no matter the kind of wedding: big or small, extravagant or intimate, traditional or contemporary. I didn't think that she would be available for our date but somehow she was! We had a Skype chat and emailed back and forth a few times. In the end though, we realized we just didn't have enough budget for wedding photography as well as to cover the travel expenses for 2 photographers from the US to France. And here is where the story got interesting. I mentioned to Michéle that we will perhaps look for a photographer based out of the UK as it would be a lot more economical from a travel perspective. Michéle then recommended Chloé of Caught the Light. At the same time, Cara had also offered a few recommendations for other UK photographers and Chloé was also one of them. What are the chances? We checked out Chloé's website & blog and I looked through wedding after wedding. I loved Chloé's fresh perspective and bright colours, and the candid photos that she catches without being obtrusive really told the story of a couple's wedding day. So we got in touch and she was available! And the rest was history as they say :)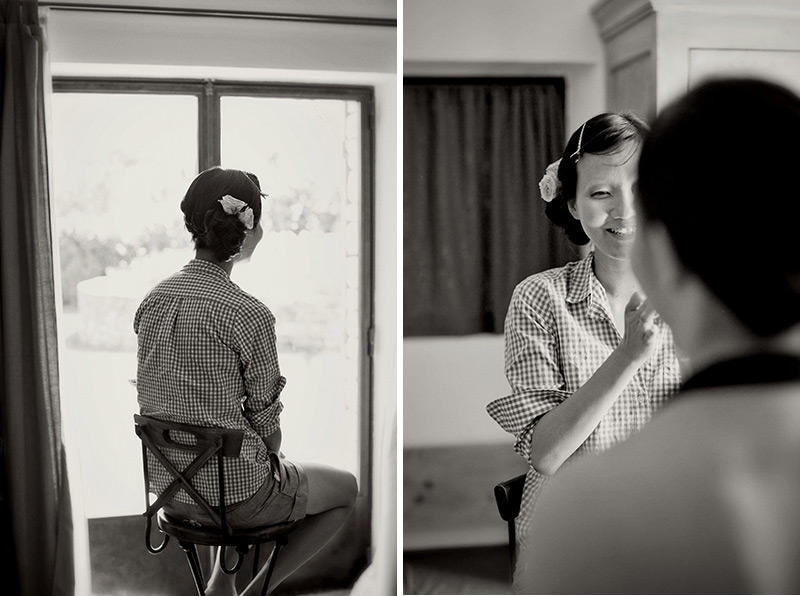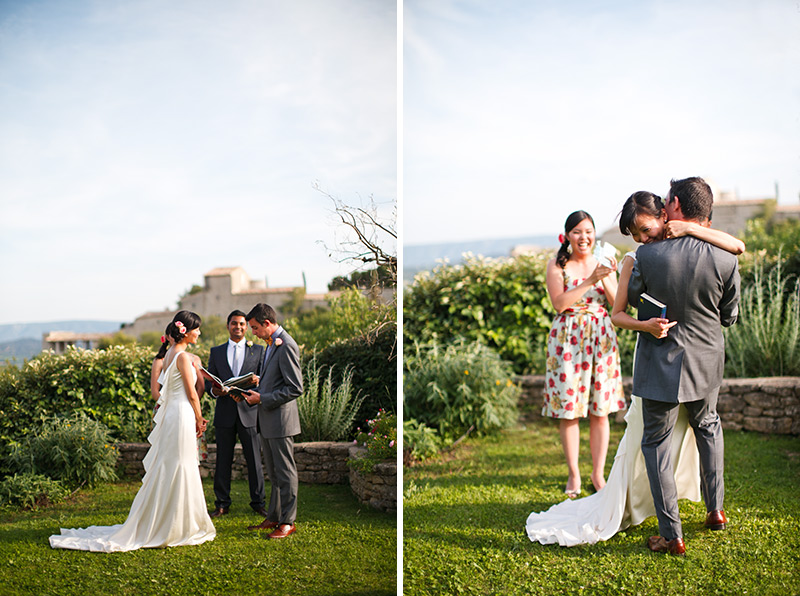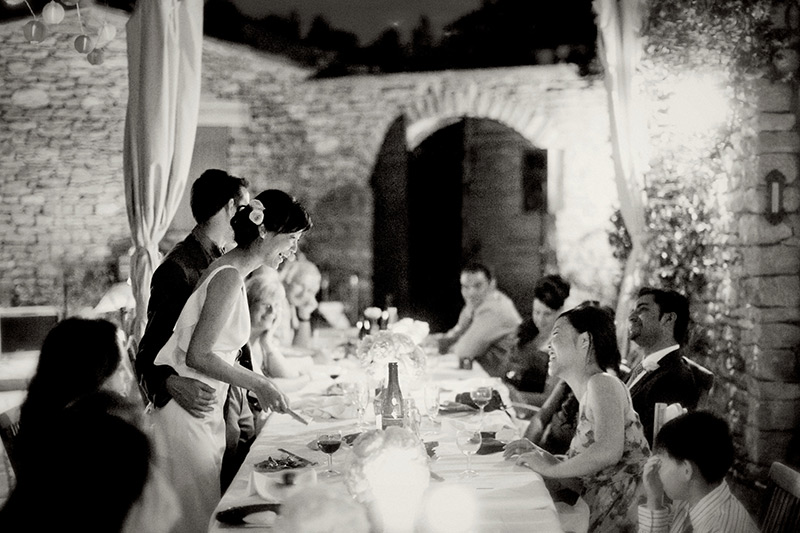 So that's how we hired a photographer for our destination wedding. You can hire a photographer from your home country or you can hire someone at your destination or somewhere nearby. I know with destination weddings in the Caribbean and Mexico, a lot of the times the resorts have their designated photographers…but it is my honest opinion that most of them aren't very good. But everyone is different! The most important thing is to do your research and know your options! And I truly believe the most important thing is that you love the photographer's work and feel a connection not only to his/her photos but to the photographer as well.
Next up, finding a dress doesn't have to be stressful!