Iceland: the first time I visited in June of last year, I more or less didn't know what to expect. Fast forward to 9 months later, I was on my way to a photography workshop in Stockholm and planned my trip around having a 4-day stop over in Iceland. I just had to go back. This land is magical. If you've been there, you know what I mean. If you haven't, you'll just have to go.
When my plane was approaching Keflavik airport, I peered out the window and noticed something: the country appeared to have been completely covered in snow (at least from what I could see). At which point I thought to myself: oh shit. Why did I come here in the winter?? It's March, but it's still winter here! There was a moment of mild panic. I have no great love for winter. Yes, I've lived in Canada for 15 years but those years have done nothing to make me love the season. Winter in Iceland is a whole other animal. Even in the middle of summer, the weather can change in the blink of an eye. I wasn't sure what the next few days would be like. As it turned out, it was a bit of a shit storm (weather wise anyway and pun intended). But I decided that I was going to make the best of it no matter what and not dwell on the weather too much. After this trip, I think I can endure winter better if I lived somewhere as beautiful as Iceland.
The morning I met up with Sigga and Óli, the sun was actually out and you could see bits of blue sky. It was a good sign but I still prayed on our drive towards Seljalandsfoss on the south coast. As it happens, big chunks of snow fell from the sky when we were only about 10 minutes away. And with the snow, the wind picked up. Sitting in the warmth of the car, I wanted to go back to my hotel and curl up in bed with a good book, but at the same time I was also in awe by the desolate wintery scene that stretched for miles around me and wanted desperately to explore it. So we went for the exploration. The thing is, just as quickly as it can snow, it can also stop suddenly. When we got to the parking area at Seljalandsfoss, that's exactly what happened and we had maybe a 10-minute window to shoot in. This theme continued for our other locations as well. Secretly I thought this was Mother Nature's way of rewarding us for pushing through despite what she threw at us.
Sigga and Óli, thank you so much for coming on this crazy adventure with me! Here are some of my favourite photos.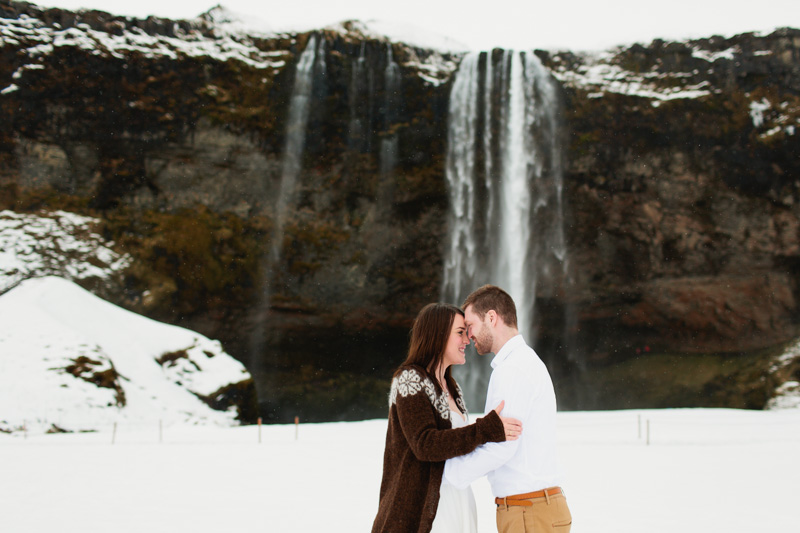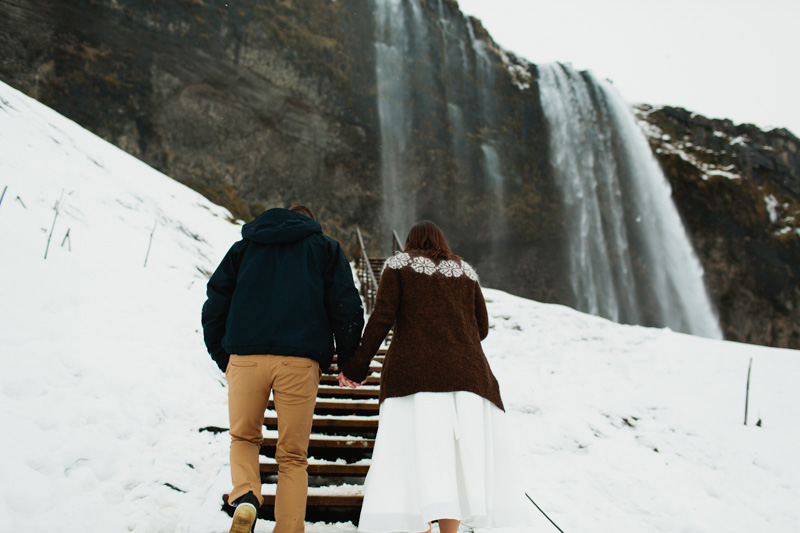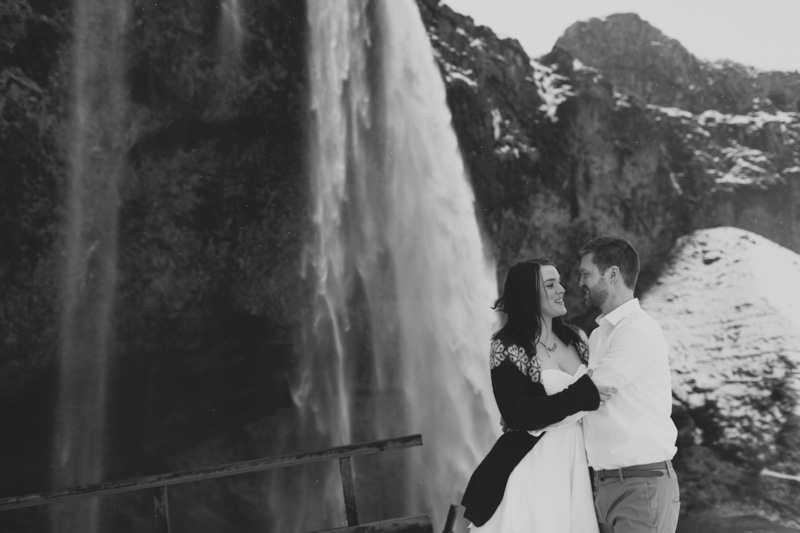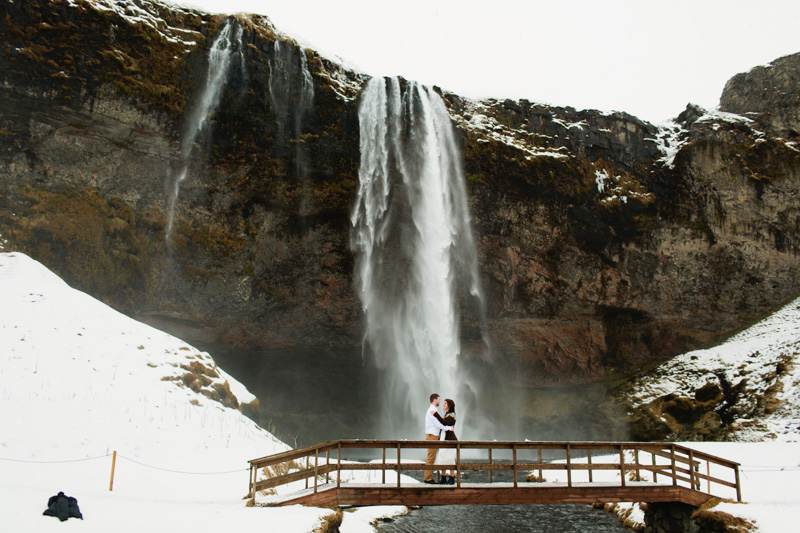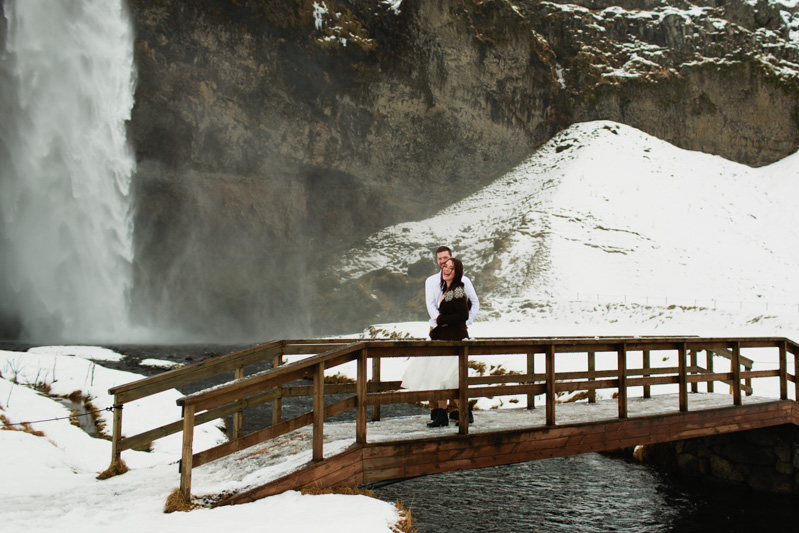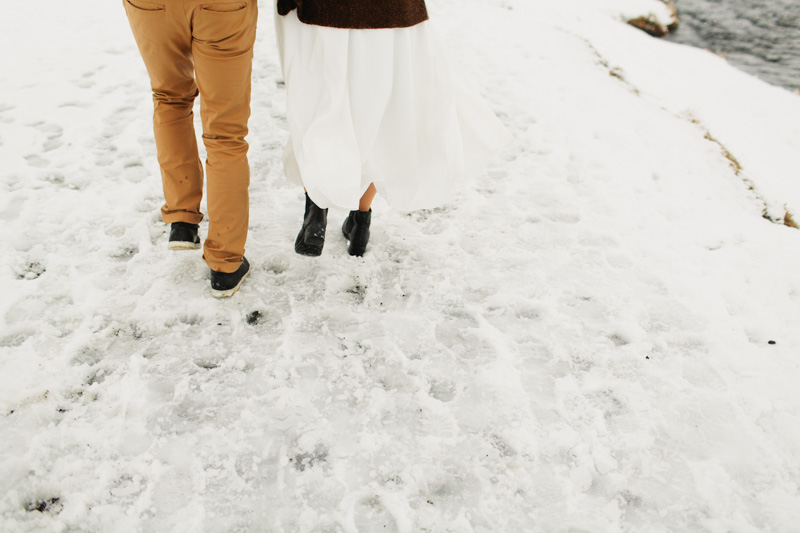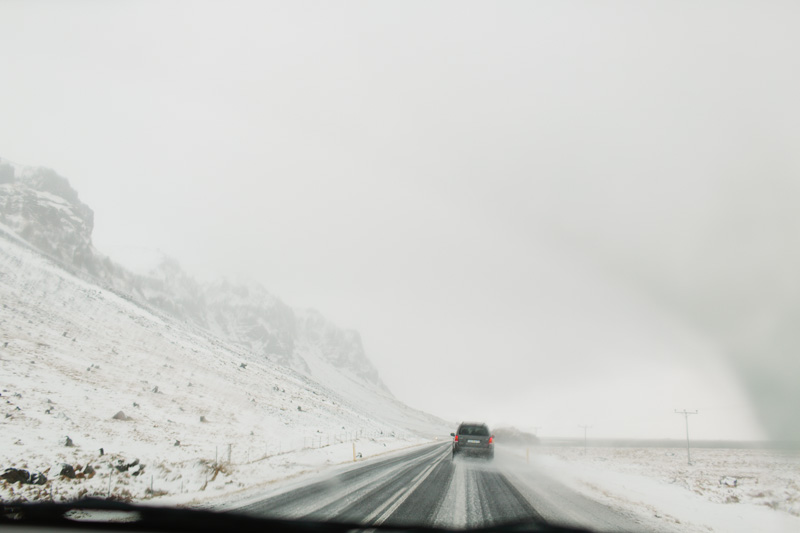 Skógafoss. I missed this waterfall last time due to a (almost) dead car battery. Fun fact, apparently they filmed
parts of Thor: The Dark World here. Which I watched while I was in Iceland.